What an interesting few weeks we've had recently at Karana. To say that things are challenging is an understatement, and here at Karana, we have hit the ground running and we are trying to do all we can to stay connected with our families in these times. We came across a couple of different platforms that we could utilise effectively in these days of technology. How lucky are we that we can connect when we aren't even near each other. The world is truly an amazing place.  We have found that Storypark helps us to stay connected, but by adding Zoom and Youtube we are able to now see each other on the screen.
Now to say that we are a tech savvy group of Educators is a big understatement. You may think I know what I was doing? Oh, how much I wish I did and with thanks to Elise (our most talented "tech head") and her ability to teach me how to access and utilise these platforms. I am so proud of how much we have achieved so far. It is truly a challenge for me and other staff members here as we are not a huge fan of being in front of the camera. We find it also challenging to hear ourselves talking on film.  So, for us, this is a big growth in our very own resilience.  I have discovered that this is something that needs to be done so we can stay connected to our favourite little people while they are at home with their families.
During our time online, we create little sessions where we may read stories, sing songs dance, and even laughing together. Our cooking sessions also are so much fun, as we try not to allow the distance to get between us as we cook.
 Our Zoom sessions I feel are going well.  It has only been the first week that we have been trying this. We are all learning something together as an Eskay Kids family.  I personally, have loved seeing the ones who have been able to join in and share these times with us.  The children at Karana love seeing their friends on the computer and sharing their 'hellos' with each other.  It really is beautiful to see.
 We also are maintaining our documentation for the children who are not able to be here via Zoom and this is done through our floor books with recordings of what the children are saying. This enables us to continue their learning journey while they are away. By doing this we also continue our connections and maintain the relationships that we have built.  We believe this is vital for the children, so when they do return, they will feel as though they had not missed out on anything.
 In this first week of online connections, I have learnt a lot. I have learnt that our connections and relationships with our families are vital not only for the parents but the children and their well-being. I know what it's like to not have seen a friend for a long time and when we do get to catch up for a long overdue coffee, it is simply being in their presence that makes "everything right again".  I believe that the more we do these sessions; the easier it will be for them to transition back into care when they return.
These times have challenged them and yes, while they are resilient it doesn't mean that it is easy for them (or us).  We will continue to strive to stay connected to you all. I appreciate the feedback that we receive and again, it is working together to achieve the end result we are striving for. We know how hard things are at the moment and we aim to bring a smile to your little ones faces each day as we meet up online. In return we hope we will bring a smile to your face also.  This is the reality of things at the moment and I am glad to be doing this with you all.  I believe we will grow stronger and more connected as each day passes us all.
We already have a wonderful community here at Karana and seeing it grow in new ways is truly something to be in 'awe' of.
As the saying goes "Always look on the bright side…" take care and stay connected guys, cheers Nat.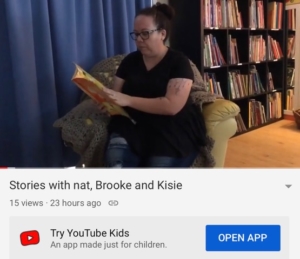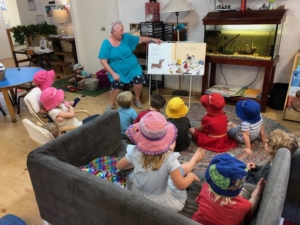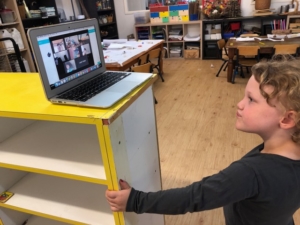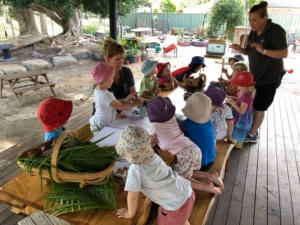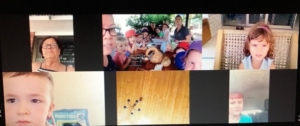 – written by Nat, Assistant Director at Karara
https://eskaykids.com.au/wp-content/uploads/2019/11/logo_1-295x300.png
0
0
admin
https://eskaykids.com.au/wp-content/uploads/2019/11/logo_1-295x300.png
admin
2020-04-16 01:21:20
2021-05-27 02:16:27
Staying connected at Karana