The popular sentiment is that chocolate and other sweet treats are best enjoyed in moderation. But we found some recipes that you won't feel guilty about whipping up for the family.
Chocolate Zucchini Bread by Wydlflour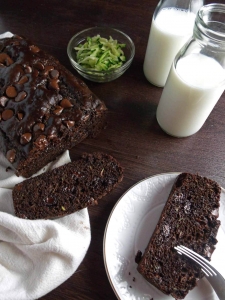 Zucchini is a popular baking ingredient because it adds extra moisture to whatever cake it's baked into. If you aren't a fan of white flour, wholemeal flour works just fine. Swap out the oil for olive oil spread; you want it moist, not leaking oil.
Double Chocolate Banana Muffins by Ambitious Kitchen
The author of this blog received an email from a fan, thanking her for sharing her baking passions. Why? Because her 4-year-old daughter loves baking and being in the kitchen! In honour of this little masterchef, the blogger created the double chocolate recipe because, in her words, "what kid doesn't love chocolate?!"
Chocolate Banana Oatmeal Cookies by Daily Burn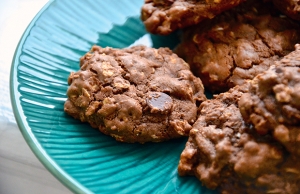 Bananas instead of butter, oats and chocolate chips. Healthy, tasty and a little bit indulgent. And more importantly, it won't give the little ones a massive sugar rush!
Chocolate Almond Ice Cream by Super Healthy Kids
Kids, big and little, love ice cream, but it's not healthy to have everyday. But if you really have a craving, this recipe is a nice and simple substitute. Almond butter adds some flavour and texture to this recipe. If there's any allergies, just remove it.
Get more good food ideas below:
6 easy, yummy recipes for hungry kids after kindergarten
https://eskaykids.com.au/wp-content/uploads/2019/11/logo_1-295x300.png
0
0
admin
https://eskaykids.com.au/wp-content/uploads/2019/11/logo_1-295x300.png
admin
2019-12-06 15:40:35
2019-12-11 05:43:02
Healthy chocolate recipes for the family