Hi there, I'm Peta and I'm one of the Lead Educators at Karana Early Education Centre.  I wanted to share with you what's been happening over the last few weeks here and I guess it's safe to say that I'm just a little bit excited.  Or maybe the more appropriate word is inspired.
You see….. for a little while, I felt like I had lost my passion.  I think we can all relate to this for all different reasons and when Lynda   (Our Mayfield Director) started working here a few days a week until the new Centre opens, she brought something special with her…. Love.  A love of children, a love of learning, a love of nature, a love of life and a love of mentoring.  These all form a part of a bond that cements our philosophy. So it was no surprise that Lynda quickly became a part of our family and we embraced her with open arms.
I think that's the thing when you love what you do; you want to share it with people because you believe in it, you believe in the people you work with and you believe in children as very capable learners.  So when Lynda and I started having reflective discussions about our passions, philosophy and dreams, we quickly realised we had a lot in common, and it wasn't long before I found myself again – I had my passion back and I was ready to jump on board and soak up as much as I could from Lynda!
And the birth of our 'Documentation Panel Board' began. It's a place where families, children and educators can 'visually' see the learning children are undertaking and how their learning is being linked to the Early Years Learning Framework, Queensland Kindergarten Learning Guideline and the National Quality Standard.
And what child doesn't want their photo on display or their work that they proudly made?
So what are the children interested in at the moment you ask?  Fairies!  Fairy Houses and Fairy Gardens.
Children have been using our floor book to draw their ideas of what a fairy garden looks like – what they might need, where they can find it and with educators scaffolding their ideas, we are able to ask certain questions to enhance their thinking.
With this board, families can see quotes and photos of their child and how this interest is evolving.  They are also a part of this and are encouraged to grab a post-it note to place on the board asking questions or give ideas.
We are on a journey together and I am so excited about it.  From what started as talking about fairies has led to making houses, furniture, secret little gardens, designing outfits out of pressed flowers and leaves, connecting with children and families through zoom and setting out challenges for families to make their own fairy gardens at home.  We are learning about nature, setting our imaginations wild, being creative, problem-solving, sharing ideas and listening to others, accepting different opinions and encouraging each other.  I really could go on and on about all the different learning but my favourite is the joy that radiates when they accomplish something and want to put it on display or want their photo taken with it.
This interest in fairies can go on for months, and the beauty of this board is that everyone sees the process of it growing.  And when the time comes that this interest has faded, we can then take photos of it and place them in a display folder so children can always refer back to this special time, before a new and exciting project starts all over again from child-led enquiry.  Lynda also inspired me to set up a 'Staff Collaboration Book' where we can all come together as 'one' to share ideas and reflect what's been happening around here or any articles or books we may have read.  This way everyone is involved, and able to communicate with one another….because 'everyone' is valued.
There is so much more to learn from each other and I hope I can encourage you and maybe even shine a little sparkle your way, just like Lynda did to me.
Peta – Lead Educator at Karana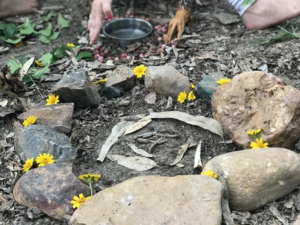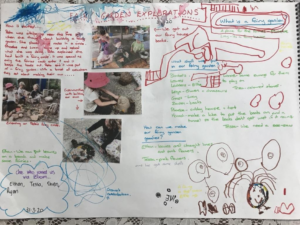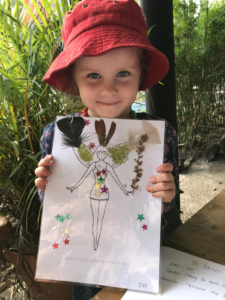 https://eskaykids.com.au/wp-content/uploads/2019/11/logo_1-295x300.png
0
0
admin
https://eskaykids.com.au/wp-content/uploads/2019/11/logo_1-295x300.png
admin
2020-05-15 04:52:27
2021-05-27 02:13:16
A New Spark …….. has ignited