Deepawali is one of the biggest festivals in Hindu culture.   The word 'Deepawali' means rows of lighted lamps. It is a festival of lights and Hindus celebrate it with joy.   During this festival, people light up their houses and shops with small cup-shaped oil lamp made of baked clay. They worship the Lord Ganesh for welfare and prosperity and Goddess Lakshmi for wealth and wisdom.  This festival is celebrated in the Hindu month of Kartikamasam which falls sometime during October or November. It's a public holiday in many countries (Sri Lanka, Nepal, Malaysia, Fiji, some states in US holiday for school children).  In some parts of northern India it's celebrated over 5 days and their version of story maybe different from rest of Indian subcontinent, but it is equally fascinating.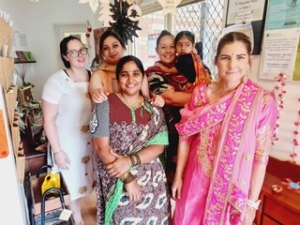 One version of Deepawali story that's celebrated in parts of southern India, Narasimha was the Man-Lion incarnation of Lord Vishnu who came to save the earth from the evil King Hiranyakashipu. The King had got a boon from the Brahma due to his rigorous penance to please Bhrama. He was granted the boon that he could not be killed by any man or animal, neither in the day nor in the night, neither inside nor outside. With this boon, he treated himself as God and unleashed the terror. But when Hiranyakashipu's atrocities rose and it gave rise to torment, Lord Vishnu reincarnated himself as Narasimha, half Man and Half Lion. Thus he was no longer a man nor an animal. He killed Hiranyakashipu with his claws just before the day break, i.e, when it was neither night nor day. It was a win of happiness over the evil spirited King. Many temples in the South India, have this story carved on their pillars.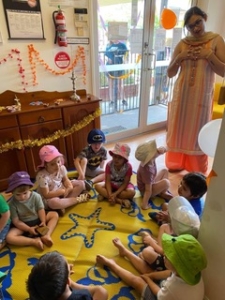 Some of the parents and Eskay kids staff were interested in celebrating Deepawali. I, as one of the staff with Hindu background, took the lead and prepared the celebration.  We decorated the foyer with lamps and colourful decorations and the rooms with light and colour.  We wore traditional clothes and jewellery. The kids also wore some small clothes and ornament. They watched as we lit the lamps.  They created colourful patterns known as rangoli.  We also gave them pottu on their foreheads and made paper oil lamps.  Deepawali showed these children different religions and customs.  The kids were ecstatic to dress up and experience my cultural traditions.  The Hindu families appreciated seeing things that are important to them reflected in their child's 'home away from home'.  It gave them a greater feeling of inclusion in our community.  It taught non Hindu families about different cultures and how to celebrate and embrace in others traditions.
Written by:  Kuga Thusyanthan – Eskay Kids Springfield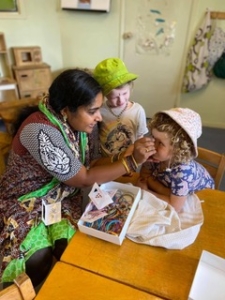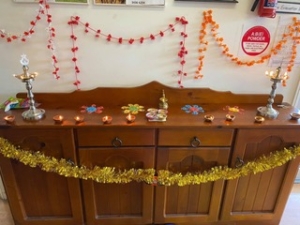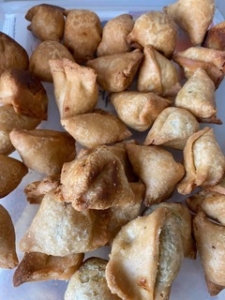 https://eskaykids.com.au/wp-content/uploads/2019/11/logo_1-295x300.png
0
0
Sharon
https://eskaykids.com.au/wp-content/uploads/2019/11/logo_1-295x300.png
Sharon
2021-08-02 02:04:31
2021-08-02 02:20:36
Story of Deepawali