I would like to acknowledge the Aboriginal and Torres Strait Islanders as the traditional custodians in which we work, live and meet on.  I recognise the continual connection to land, water and community. I pay respects to elders past present and emerging.
Connecting to country? What does this mean? We hear this term quite often but what does it actually mean. For First Nations people, 'country' encompasses an interdependent relationship between an individual and their ancestral lands and seas. The reciprocal relationship between the land and people is sustained by the environment and cultural knowledge.
For me, how I connect to country is to be present in nature and the environment around me. It's about showing respect for the earth beneath you and fully connecting to nature and appreciating what the earth has to offer. 
A few months ago I found myself overwhelmed and stressed, a feeling shared by many the last few years.  I had little patience with my four children and they were having some difficulties getting on with each other as well.  As a family we decided to go and explore some of the trails around Mount Glorious the following morning.  We set off with backpacks and shoes on our feet with no plan, set agenda or time frame.  As soon as we began our adventure for the day I could feel myself relax. The outside world and all my worries seem to slip away.  Our boys also seem to relax and get along with each other more than what then they had in the days before.  It wasn't long before the shoes came off and we found ourselves walking through the freezing cold creek, climbing trees and rock hopping.  
We found ourselves in a beautiful gorge that we went to further explore, we had no idea it was even there. 
The earth between our feet somehow grounded us all.  It left me feeling reset and focused and I could sense it did the same to my boys as well as they came home feeling happier and calmer.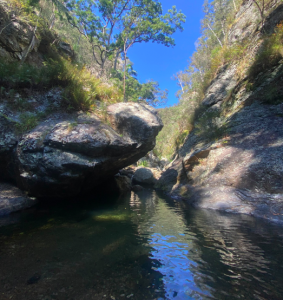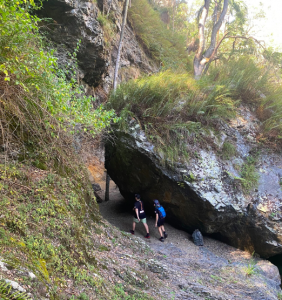 Over time I have shared stories and moments like this with many parents.  
A family recently told me about their adventures they had on the weekend which included hiking up Mount Edwards – a 3km trail including a very steep incline to the summit. This family has a 3yr old and a 6mth old baby.  They had no time limit and no agenda other than to connect to country and see what the journey offered them.  They were prepared for it to be slow and to take a long time but knew that the outcome would be much greater.  They reach the summit after many moments resting on a log or sitting on a rock.  Their daughter used her imagination to make up stories, even involving other hikes along the way.  She was very excited to tell me she made it to the top of a mountain on Monday morning when we exchanged adventure stories with each other.  
What an adventure, what an achievement, and what a memory she will have about connecting to country.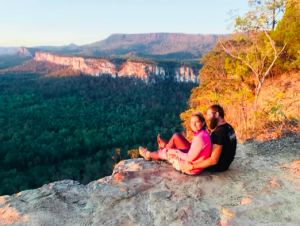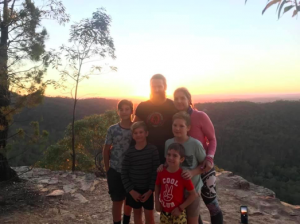 We often make our own judgement on what we think our children are capable of.  A few years ago we set off as a family to Canarvon Gorge. We got up early one morning and walked in a 8km return trip just to see the sunrise.  Our youngest at the time was only four years old, we then walked a further 22km through the gorge. He had more energy than all of us.  Our boys love being in nature and connecting to country.
I challenge you to connect to country and allow your children the time to explore all that it has to offer.  I'm not suggesting you go and walk 100 km with your children this weekend.  There are so many trails and bushland around us.  All it takes is a toe dipped in a creek, climbing a tree or a walk along a fallen log to reset and refocus. There's so much healing involved in connecting with country. It will benefit you and your family in ways you cannot imagine, filling you with a sense of joy,  freedom and connection to country .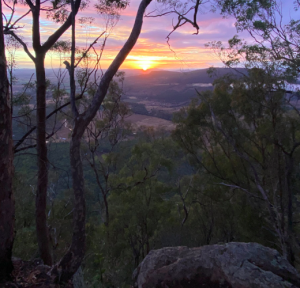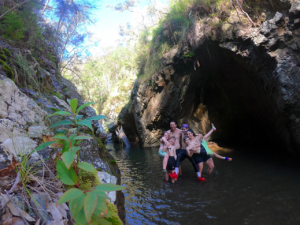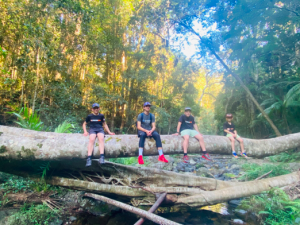 "The land is the mother and we are of the land; we do not own the land rather the land owns us. The land is our food, our culture, our spirit and our identity." – Dennis Foley, a Gai-mariagal and Wiradjuri man, and Fulbright scholar.
https://eskaykids.com.au/wp-content/uploads/2019/11/logo_1-295x300.png
0
0
Sharon
https://eskaykids.com.au/wp-content/uploads/2019/11/logo_1-295x300.png
Sharon
2022-02-03 23:55:58
2022-02-03 23:59:04
Connecting to Country